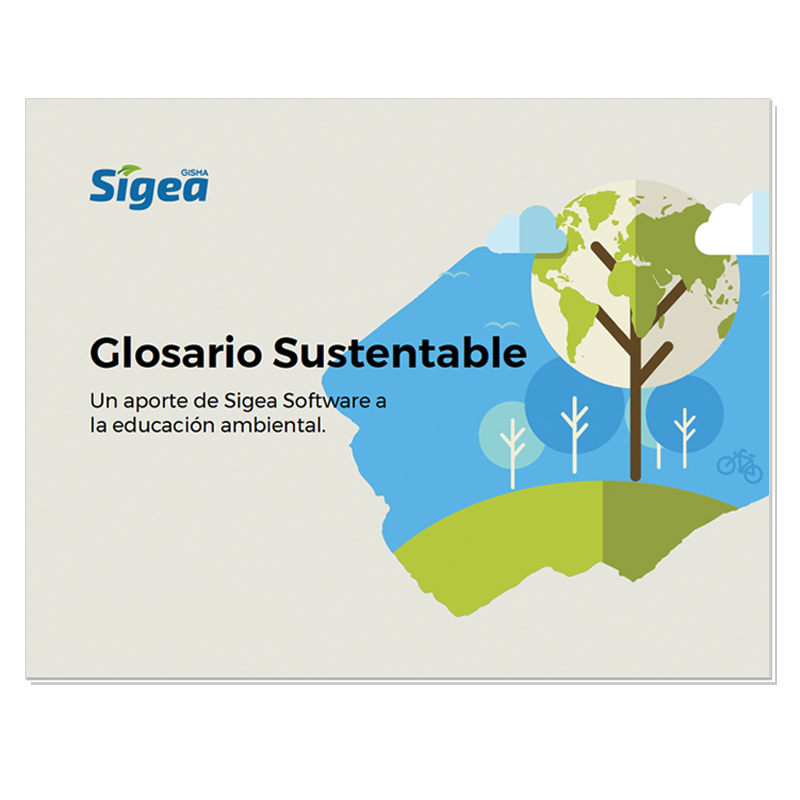 Download our Sustainable Glossary for free!

Download our Sustainable Glossary for free!
Sustainability is a cause that crosses any border, that is why it is necessary that we use the same language when we talk about concrete ways to achieve Corporate Sustainability and for this, from SIGEA we give a grain of sand with the new version of our Sustainable Glossary.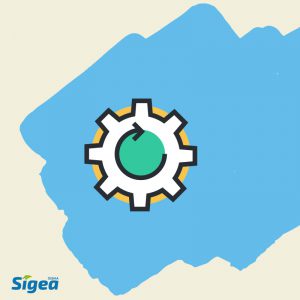 A set of large-volume data extracted from remote sources that is structured, managed, and analysed by specialised software.
When making decisions on strategies and processes, Big Data is incredibly valuable information.
It is composed of five aspects called "the 5 Vs": volume, variety, speed, veracity, and value.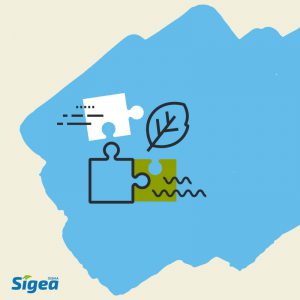 The Dow Jones Sustainability Index (DJSI) is an index that was launched in 1999 to evaluate the performance of thousands of publicly listed companies against ESG criteria.
Subsequently, it has become a key tool for investors who have found a safe space in sustainable businesses.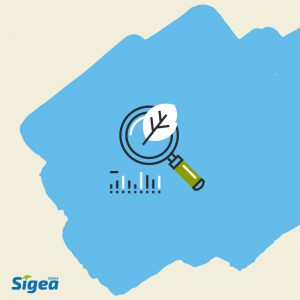 Environmental, Social and Governance.
Environmental, social, and corporate governance are factors that not only measure the external effects of a company's operations, but also its commitment to sustainability in internal management.
The practise of ESG investing became popular in the late 1960s, in the midst of the Vietnam War, when student protests demanded that their universities stop investing in military companies, which led to a more holistic view of investments.
If the impact on the environment and on the well-being of employees, suppliers, customers, and the community is positive, the company may be eligible for SRI (Socially Responsible Investment).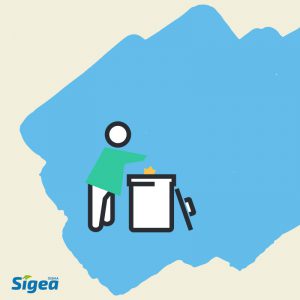 A term coined in 1986 by environmentalist Jay Westerveld when he commented on the hotel industry wrongly presenting the reusing of towels as part of a great environmental strategy, when in fact it was a way to reduce costs.
"Greenwashing" is used for cases in which companies exaggerate or outright lie about their compliance with socio-environmental standards in order to seem more attractive to the public or investors.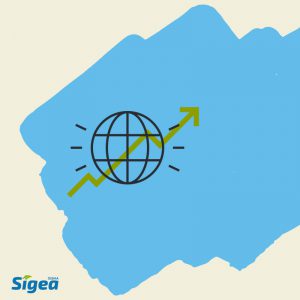 Global Reporting Initiative (GRI) is an independent organisation that defined the global standards for sustainability reporting; the GRI standards.
It was founded in 1997, and since then has been the most widely used series of standards to publicly communicate the economic, environmental, and social impacts of an organisation.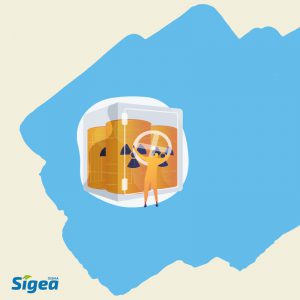 Las Hojas de seguridad son herramientas que proporcionan información básica sobre un material o sustancia química determinada.
Esta incluye, entre otros aspectos, las propiedades y riesgos del material, cómo usarlo de manera segura y qué hacer en caso de una emergencia, información complementaria a la disponible en la etiqueta del producto.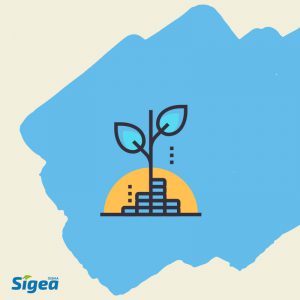 Presented as an evolution of SRI (socially responsible investing) and is "driven by investors determined to have a responsible social and environmental impact, as well as financial returns," as according to the Global Impact Investing Network (GIIN), the big difference being that their results must be measurable.
4 core characteristics that define impact investing in keeping with GIIN:
1- Intentionality: An aim to contribute to social and environmental solutions.
2- Financial returns: Investors seek a financial return on capital that can range from below the market rate to the risk-adjusted market rate.
3- Asset classes: Can be performed across all asset classes.
4- Impact Measurement: The social and environmental impact of investments must be measured.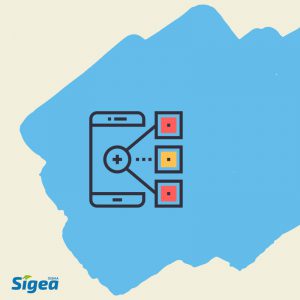 "The Internet of Things" is the interconnection via the Internet of objects that incorporate sensors, software and other technologies that exchange various types of data.
Devices that use IoT allow us to generate high-volume databases, which we call Big Data.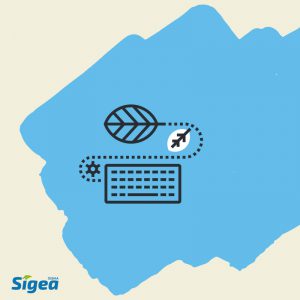 Laboratory Information Management System (LIMS) is a configurable information management system used to manage the data generated in a laboratory.
It allows us to manage the data obtained in a laboratory (various chemical analyses), automate tasks and duties, and integrate instruments and external systems. This then facilitates the optimisation of processes, improving their efficiency.
HIDROMetrix offers connection to any laboratory LIMS and guarantees the traceability of information at each stage.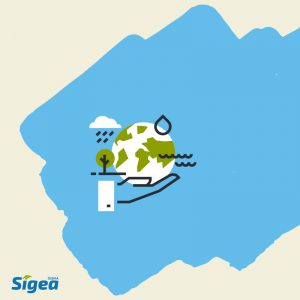 A mathematical representation of a natural system, which means that flow equations can be solved, therefore quantifying behaviour and/or transport in complex hydrogeological systems.
It incorporates the analysis, evaluation, and interpretation of the static and dynamic conditions of the underground systems, based on the results of a hydrogeological study of the area where a well will be built.
It is a true representation of reality and simulates future situations, with the main emphasis being on the static level.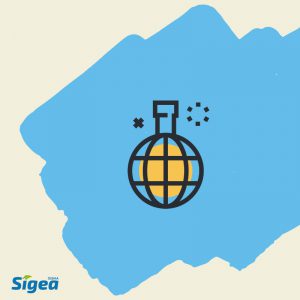 Effective Extraction Monitoring System (MEE)
One of the measures decreed by the General Directorate of Water (D.G.A.) in Chile, associated with Law 21064, where the holders of water use rights are required to install measurement systems to obtain, store and transmit the necessaryinformation to the D.G.A. This information covers the control and measurement of the instantaneous flow, effectively extracted and -in non-consumptive uses- restored, from the natural source.
This system uses Effective Extraction Monitoring System (M.E.E.) software, with four categories of standards, depending on the authorised extraction flow rates; major, medium, minor, and very small flows; also defining the type of measurement system; general, basic, and very small flows; the frequency; every 1 hour, 15 days, 1 month and 1 year; and the transmission system; online, excel or a form.
HIDROMetrix allows the storage, visualisation, and management of all the information sent to the relevant authority and, through alert and messaging systems, to report anomalies and trends for each of the parameters of interest.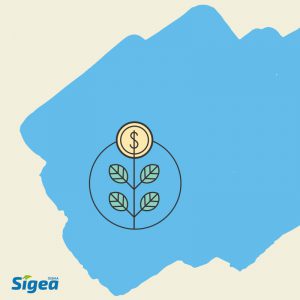 This is General Regulation No. 461 issued by the Financial Market Commission (CMF) in Chile, which incorporates sustainability and corporate governance issues into the Annual Report of supervised entities.
Banks, insurance companies, issuers of publicly offered securities, general fund managers and stock exchanges operating in the country must report the policies, practices, and goals adopted in environmental, social, and governance matters, better known as ASG criteria or ESG for its acronym in English.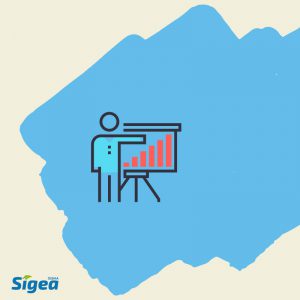 With this report, the sustainability strategy of each company and its results are communicated.
It is generally based on the GRI standards, which measure the economic, social and corporate governance impacts of an organization.
Data from sustainability reports should be measurable and verifiable on an annual basis to assess compliance with corporate sustainability goals.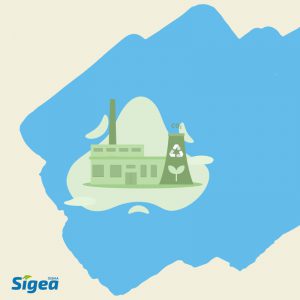 El Registro de Emisiones y Transferencia de Contaminantes, es una base de datos accesible al público destinada a capturar, recopilar, sistematizar, conservar, analizar y difundir la información sobre emisiones, residuos y transferencias de contaminantes potencialmente dañinos para la salud y el medio ambiente que son emitidos al entorno, generados por actividades industriales o no industriales y transferidos para su valorización o eliminación.
Este instrumento está implementado en diversos países comprometidos con los ODS de la ONU, donde el acceso a la información es una de las claves de su funcionamiento. 
Existe una amplia experiencia internacional en torno a los RETCs, en la mayoría de los países pertenecientes a la Organización para la Cooperación y el Desarrollo Económico (OCDE) y han sido considerados en la Estrategia de Política Global para la Gestión de los Productos Químicos a Nivel Internacional (SAICM)
No obstante, no existe un modelo único de RETC, y cada país lo desarrolla en base a su realidad nacional y a las metas que se establezca.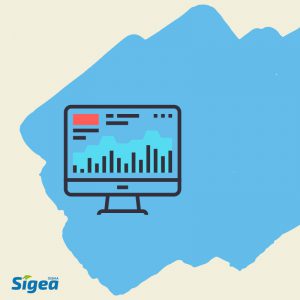 Environmental management software that supports the management of compliance with corporate standards, considering ESG principles, distributing responsibility to the different relevant stakeholders of the organisation and then identifying and closing the gaps.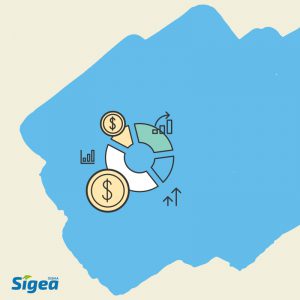 S&P IPSA ESG Tilted Index
An alliance between the Santiago de Chile Stock Exchange and S&P Dow Jones Index, which combines the DJSI and the Selective Stock Price Index (IPSA), Chile's main stock market index.
The S&P IPSA ESG Tilted Index seeks to highlight companies with the best management of ESG principles, this in turn will help raise standards locally.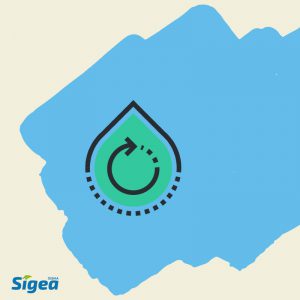 A SIGEA solution that automates the management of water resources for sustainable use.
Integrate your information, review the operational detail of your effective extraction systems and corresponding equipment, and optimise your decision making.
- Assesses the risks of non-compliance with norms and standards.
- Prioritises, assigns, and plans compliance-related activities
- Optimises the management and updating of hydrogeological models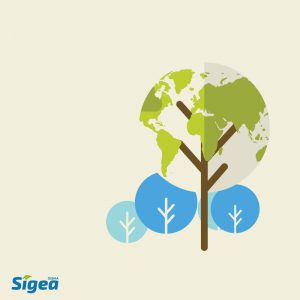 Socially Responsible Investing takes into account not only the profitability criteria, but also the positive impact at a social and environmental level.
This type of "Sustainable Finance" was created as a way to mitigate the negative impact that industry has had on the climate crisis. It also renews our commitment to society and the environment that underpins economic growth.
These types of investments meet ESG criteria and are in turn directly related to the 17 Sustainable Development Goals promoted by the UN:
1. No poverty
2. Zero Hunger
3. Good Health and Well-being
4. Quality education
5. Gender Equality
6. Clean water and sanitation
Affordable and clean energy
Decent work and economic growth
Industry, Innovation, and Infrastructure
Reduced inequalities
Sustainable Cities and Communities
Responsible consumption and production
Climate action
Life below water
Life on land
Peace, Justice and Strong institutions
Partnerships for the goals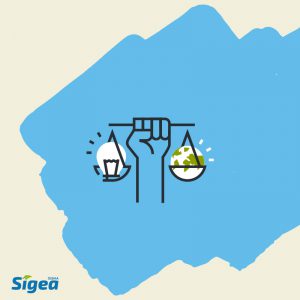 SFDR (Sustainable Finance Disclosure Regulation)
The Sustainable Finance Disclosure Regulation is a European Union initiative created to regulate the SRI market, with the aim of preventing greenwashing and promoting transparency around the promises of sustainability made by financial market participants.
Su propósito es asegurar que la información esté presentada de una manera clara, que facilite a los inversores distinguir y comparar estrategias de las ISRs disponibles, aplicando métricas para evaluar el impacto de los criterios ESG en el proceso de inversión de cada fondo.
Entró en vigor el 10 de marzo del 2021 y ha servido como impulsor de cambios importantes en cuanto a finanzas sostenibles en todo el mundo.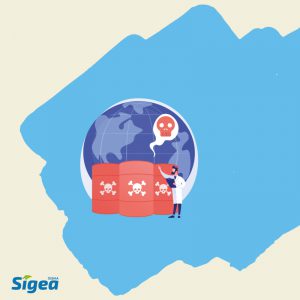 Estas son las siglas para Sustancias Peligrosas y Residuos peligrosos, respectivamente. 
SUSPEL son aquellas sustancias que significan un riesgo para la salud de personas, animales o incluso instalaciones. Es por esto que surge la necesidad de establecer normas que regulen las condiciones básicas de seguridad que deben tomarse para cuidar a la población.
RESPEL aquellos residuos que, debido a sus peligros intrínsecos, por ejemplo, ser corrosivos, reactivos, explosivos, tóxicos, inflamables, pueden causar daños o efectos indeseados a la salud o al ambiente.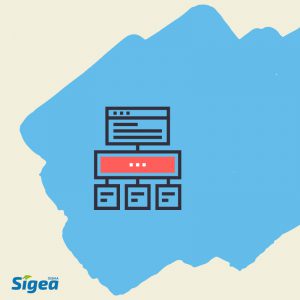 It refers to the monitoring and recording of the entire life cycle of a process.
Efficient traceability makes it possible to clearly identify the chain of persons responsible for each piece of data, which is called the chain of validation, making it possible to know which SOURCE uploaded WHAT data, WHEN it was uploaded and WHO validated it.
Subscribe to our sustainable newsletter