Solución de Apoyo a la Gestión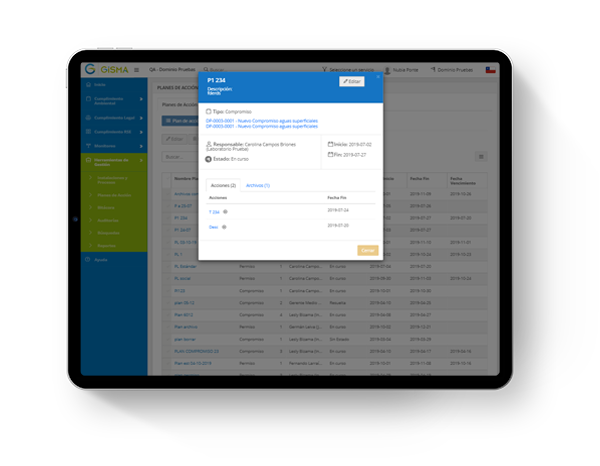 Sigea Software Action plans
Allows you to add action plans and tasks to all platform elements
It allows to define responsibles ( personas o campos de acción??)and dates for task executions of an action plan.
Compliance calendars with alerts.

---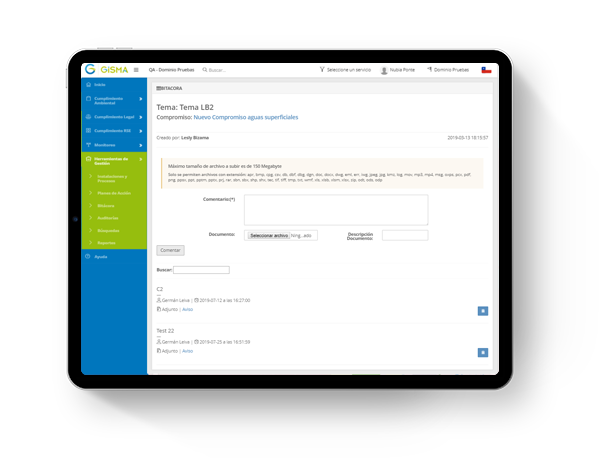 Log SIGEA software
Allows you to record all unofficial comments regarding a commitment.
It operates as an internal forum.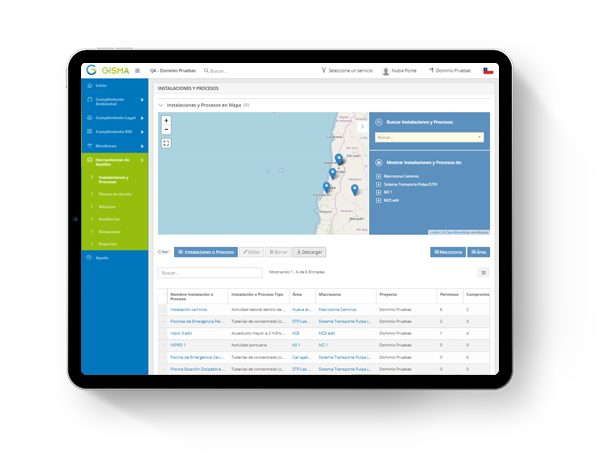 Sigea Installation and processes Software
Allows deconstruct the project minimum controllable units, allowing georeferencing.
It allows to assign a person in charge of the installation, the link with Permits, Commitments, Legal Obligations, Social Commitments or Standards, allowing to get a Compliance whole picture from the installation date.