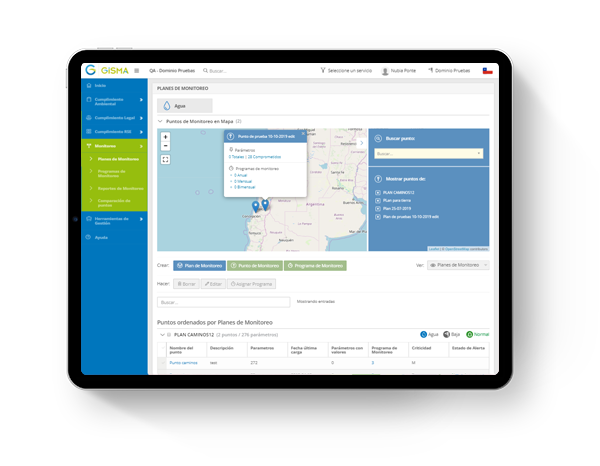 The Sigea Solution Software to manage and monitor environmental resources (water resources and wildlife).
Solution 100% linked to the fulfillment of project commitments
Solution available for: Water Resources, Air, Noise, Flora and Fauna
Allows you to configure Programs, Plans and Monitoring Points
La herramienta cuenta con normas nacionales pre configuradas con parámetros y umbrales, además permite la edición de los umbrales para ajustarlos a la realidad de cada proyecto u operación
Email alerts for exceedances or deviations.
Permite que la carga de información de monitoreo sea realizada directamente por los laboratorios o consultores, entregando un acceso restringido al sistema.
Allows georeferencing of monitoring points.
---