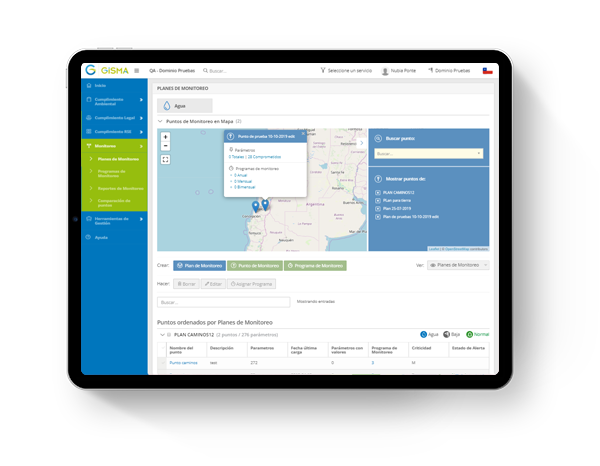 The Sigea Solution Software to manage and monitor environmental resources (water resources and wildlife).
Solution 100% linked to the fulfillment of project commitments
Solution available for: Water Resources, Air, Noise, Flora and Fauna
Allows you to configure Programs, Plans and Monitoring Points
The tool has preset national standards with parameters and thresholds, it also allows the thresholds edition to adjust them to the reality of each project or operation.
Email alerts for exceedances or deviations.
Allows monitoring information loading which also can be directly load for laboratories or consultants, providing restricted access to the platform.
Allows georeferencing of monitoring points.
---